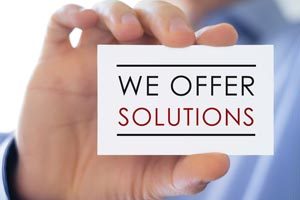 We provide a comprehensive credit management, and debt collection service across a wide range of industries to help you increase your cash flow and reduce your operating expenses.
We take a professional systematic approach to contacting your Clients. We are consistent and pride ourselves on effective communication in a timely manner. We are impartial and can assist with any areas that you may be able to improve in your Accounts Receivable department, whether it relates to systems or processes.
Every business, everyday under-capitalises their Accounts Receivable functions. We provide tailored advice to your business/industry so that you can minimise your risk and maximise your collections.
Client confidentiality is of the utmost importance to us. We offer negotiated fixed term contracts to suit your ledger size and overall requirements.
Services include:
Risk Assessment
Invoice content/timing

Credit Applications
Credit Reporting
Contact information/caution with familiarity
E-commerce pitfalls and how to overcome
Personal Guarantees
Terms and Conditions of Trade
Statement format
Knowledge and understanding of Clients Industry Policy and Procedures
Credit Management
Consistent contact – Talking to the right person to get the best result
Precise communication – knowing what questions to ask to get effective answers
Negotiation of settlements
Arranging payment plans/monitoring
Effective two-way communication and resolution of queries
In your system or ours
Effective reporting
Building a better credit management/Client business relationship
Flexible hours to suit your needs
Work within your Company's ethic and culture –  we are part of your team
Debt Collection
Personal Interviews
Personal visits
Enforcement of debt including Tenancy Orders, Disputes Tribunal Orders, Bankruptcy, Liquidations/Statutory Demand
Tracing
Payment plans and monitoring
Preparation and filing of legal documents
Process serving
Default loading with Credit Reporting Agents
Demand Letters
Recovery of Collection Costs- where possible
Credit reporting
What we don't do
We don't perform miracles. The older the debt, the harder it is to collect, and this affects your Cost of Sales.
We don't undermine your decisions
We don't give up